A celebration is the best people's habit. As every person in the world (except for, you are Grinch and came here to ruin the festive mood), I love holidays very much. This exceptional love is not due to the days-off the work nor profit motive but because I'm the person of emotion and joy, and I'm incredibly happy to throw a party with or without cause.
Every season has its iconic occasions to celebrate. But I can tell winter's hosting the most significant amount of festivities, and they are always in harmony with frosty weather and snowy days.
But what if you lack the snow and the weather isn't wintry? How to plunge into the season if your Christmas tree is as green as the other deciduous trees outside?
Well, the snow and icicles are the irreplaceable phenomena of nature, but winter mood can be provided with the additional resources. Actually, your winter arsenal can ruin even hottest summer day. Possibly the problem is you have no idea how to use it properly. Let's fix it!
Go on the wintery journey!
Escape the warm weather with a long-desired trip to the tall evergreen mountains. The higher you get, the most prominent probability it is to feel the scalding-cold wind and frost and even see the snow lying like the fluffy caps on the trees and all over the surface. Don't forget your thickest sweater to stay warm longer. Winter is for wander!
Listen to the winter holiday music!
"Oh, the weather outside is frightful,
But the fire is so delightful.
And since we've got no place to go,
Let It Snow! Let It Snow! Let It Snow!"
Use this mantra-song and maybe it finally brings you the joy of seeing snowy specks outside. Create your winter track-list and play it on endless repeat and when you eventually feel sick from all the Christmas songs and carols, find another Spotify playlists (Google or Apple Music or through any another streaming service you have a subscription on) and listen to it as long as you wish. Repeat this task again and again to the end of the winter days.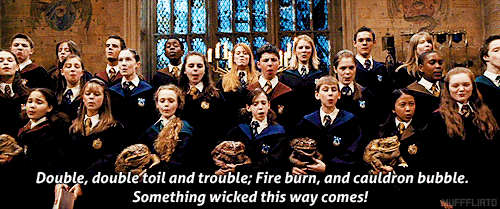 Watch movies with as much winter episodes as you can find!
One of the best ways to spend a winter evening with your family and friends is to watch a Christmas movie. I would definitely recommend 'Love Actually,' 'Miracle on 34th Street,' 'Jingle All the Way,' and 'The Holiday.'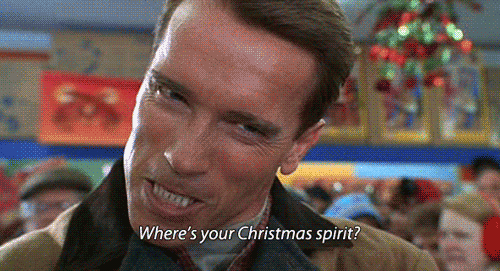 Don't stop burning candles!
Fire goes hand in hand with winter as the best source of warmth and comfort. Place as many candles as you can find all over your home and don't stop burning them. As for me, I love the one with winter smell (see the next tip) and crackling wooden wick – a perfect match for the house without a fireplace as the sound of burning wooden wick reminds me the sound of burning logs slightly.
Be surrounded by fragrance!
What can I say, flavors can do this tricky thing with your eyes wide shut. Please, close your eyes and recollect how the winter smells to you? Does it have the minty flavor of sweets and gingerbread cookies? Is it eucalyptus and sage or spicy cinnamon well-mixed with clove and cardamom? Whether your winter wears a perfume of frosty pine and spruce woods or endless ice-cold windy days near the fireplace, you'll find the hint deep inside your memory. Now withhold this flashback and go shopping for every candle or fragrant oil those will catch the eye. Surround your home with these smells, close your eyes and take a deep breath. Tell me now, is this your winter?
Read! Read! Read!
Never forget about a good book to read. In fact, it doesn't matter if the book speaks winter or not. Any book will complement the state of a perfect winter evening in combination with crackling log fire, cozy reading nook with dimmed lamp light and immense fuzzy blanket, and with an aromatic hot drink whether it's tea, cacao or mulled wine. If you are looking for the book with winter vibes, read my recent post about the 9 classic books to uplift the festive mood.
Use one or all my tips – it's up to you. Just keep in mind, each of the tips is a pill and taking them all you'll naturally be dopey with the whole set of winter signature pleasures. And it's totally fine to take this sort of drug because it gives no harm or sorrow, only pure delight. This is how winter medicine works.