Oh, boy, how often I had a negative experience with the book and as a reader, I definitely didn't want someone to suffer the same. I wrote reviews where I expressed all my frustration and disgust and felt terrible, really terrible, afterward. Eventually, I was upset with the book and my review and could change nothing. The words we spill are worst than fugitives. Sooner or later they find a place to settle. I called myself genuine and honest and tried to find comfort in such an explanation, but nothing could alter the fact how horrible I felt.
The thing is the shitty books happen. I can't deny that. Neither can you. But who are we to judge the book not feeling the similar experience deeply? What do I know about the writing a book to tell the world it's not worth reading? I could imagine how upsetting for the author is every review radiating with disappointment. So, my rule number one is: if you're going to share grudges, NEVER tag the author. Be gentle with those who worked hard on creating this book and publishing it. You never know how your disapproval may affect others. A drop containing a mean word will infect an ocean of kind words.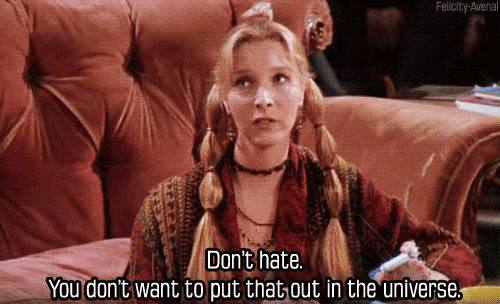 Instead of cursing the writer, try to understand the exact reasons you dislike the book. Was it narration or weak characters? Lack of the romance or you've stepped into a puddle of cliches? Learn from the mistakes. Likely, you'll find the much more valuable knowledge on how to write than any classic or hyped book can provide. Perhaps you underestimate the power of dull literature. Every time I read such a challenging book I extend my patience toward finishing it when finally I can shut it and say, "Lesson learned." To review such a reading is not an easy nut to crack but I do my best to express my concerns politely and tolerantly. That's a skill to master.
Do not underestimate the circumstances.

Was I THAT honest reviewing? I'm 100% sure that some readings must find their perfect timings. Reader's age is cruel to many written stories. Not to mention the mental state of a reader at the time of opening the book. Previous reading, especially intense one, can shift the perception of the following. Well, one always can blame the full moon or find the fault in the retrograde Mercury. You can't deny these circumstances after finishing the book and when comes the feeling that you disliked it. Take into account that honesty requires analysis. 

Think twice before writing a review especially if you are an influencer. Your opinion sets the tone to many-many of your followers. I want to explain this using an example. Recently, I've come across the article on Bustle about why everyone hates "The Twilight" so much. Unexpectedly for me, the author began to advocate the saga and express her opinion on how she is grateful that she read these books. WHOA! Do you feel this 'whoa' as loud as I do? Just hear this: SHE DEFENDS THE TWILIGHT!
Have you noticed I used the word 'unexpectedly.' It happened because I haven't heard a good word about The Twilight Saga in years. Only judgments and ironies. How come we've become so cruel to such a fairytale love story? Is it because we are adults now and for years, while we've been growing up, the society told us to be ashamed of reading such a naive and trivial story full of clichés? Who spread this mood? People who never read a book but only made their conclusions from the movies?
Take a closer look and perceive that the same accusing crap is happening with The 50 Shades of Grey trilogy. These books have sales more than Harry Potter and reached a total of over 100 million copies sold worldwide as of February 2014. The fact is: even if a half of this number of buyers loved the book, they don't have guts to admit it and stand up to society. Why then I observe a full-house in the movie theaters which Marvel can envy?
Anyway.
You have the right to write ANYTHING you want and feel. And if your sincere desire is to smash into pieces some book and chide the author for the unjustified work, do it! But first try not to hasten and complete the tasks in the list below:
drink a glass of wine;

recollect the book you love the best when everyone hates it;

write a book.
 Still wanna spread the word?
This blog post contains affiliate links. Read my disclosure policy here.