I've been stuck for a while with this post in my head. I have a knowledge of a sort, and I want to share it with you. I want to make it useful and to the point, without empty waters and untested facts. Importance of spill it all up kills me, so I kept thinking about this article for a long time. I will provide the information portionwise, in two separate blog posts so it will settle the best for everyone. 
Let's say I wrote for you the Ultimate Guide basing on my experience how to become a bookstagrammer. It's all worked for me but no guarantee it will do the same for you. Use my tips as inspirational information, not the strict rules to follow. You must remember one thing: your IG page is the mirror of yourself, of a better person you want people to see in you. It's not about me or any other blogger. It's about YOU. So don't forget to make it personal.
 

STEP #1





WHO AM I?
As I already told you, think of your IG page as a reflection of the best in you. Firstly, you should ask yourself: Who am I? I can assure you you'll answer this question differently over time. I will use my example to give you a better understanding. Since I was a kid, I lived in the embrace with the books. When the time came to answer the question I had a clear answer: I AM A READER. An avid reader, actually. And I wanted to share my reading experiences so badly. But long before that, back in Ukraine, I worked as a fashion director, so my IG feed was not at all like today. It was full of lifestyle posts, fashion clothes, and parties. And even earlier, in a very beginning when I've just started my IG life, I had no idea how to do it properly, so my feed was a mess and OMG I better not recollect those first photos on my feed. They're total disaster and shame.
You see? I'm not perfect. And neither of the leading influencers are. We all have been at the foot of this social mountain. If we copped, you'd do it by all means.
STEP #2





THE APPS & TOOLS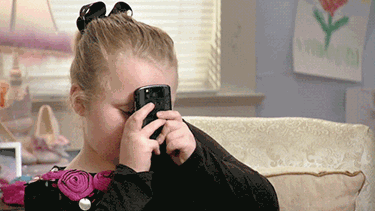 Prepare in advance your first-aid kit for an outstanding IG feed. These are the apps I often use, so they are mandatory to install on your devices. NOTE: I use only iPhone for IG. I don't have Photoshop or other apps that can help to edit photos on the computer. If you prefer to take pictures with your camera, please make an additional research on this topic. But I can assure, iPhone and a couple of simple editing tools are enough for the beginning while you are inventing your style.
 I use:
Pinterest for inspiration

VSCO for editing

Snapseed, LINE Camera and MIX for additional editing

Preview for arranging pictures for my feed

AppForType for lettering

Stop Motion for making magical time-lapse videos
STEP #3





THE THEME
It is easy as long as you know how. Here comes the time to use one of the best (to my taste) apps ever – PINTEREST. Go in for search 'VSCO themes' and Pinterest will provide you with all the knowledge and instructions on this point. From all the variety of themes pick one that is the closest to you. I know, they are all pretty, but you can't use all of them in your feed, or it'll be total mess and tawdriness. Then how to understand which one? Again, it's easy. I figured it this way: I created a new board on Pinterest and spent some time to pin all the posts those inspire me. They all formed in the same pattern in the end. This board looked like the ideal IG feed for me. So I tried to pick the VSCO theme that could be close to these pins in editing.
STEP#4





LET THERE BE LIGHT!
Taking photos is a magical process though it remains the most difficult one and many of us have already failed this vital step. I have some valuable tips on this point. First of all, you should know that outdoor and indoor photos are totally different things because the filter will never look the same on each of them. Get your hand in one of them before you try yourself in another. This skill comes with practice. So please, practice A LOT and always be inspired by Pinterest and bloggers. But never become a copycat. These are bad, bad cats without personal style. 
The most important thing in taking photos is THE LIGHT! If you use the natural outside light from the window, the best time for taking photos comes in the morning (9-11 am) and in the afternoon (1-4 pm) but only on clear sunny days. Don't try to take photos in the dark, in the dim light or on a cloudy gray day (unless you are a pro in photoshop). If you lack a natural light source, then think about obtaining additional LED lights for photo purposes. I bought Photo Lighting Studio a year ago, and I'm very happy with this purchase.
STEP #5





TIPS FOR EDITING
Now, let's talk about the apps for additional editing. They can make your photos flawless. When I'm not happy with something in the photo that can't be fixed with the VSCO filter, I use Snapseed, LINE Camera or MIX. Let's sort it out in order.

Snapseed. I use only two tools in this app. It's 'healing' and 'brush.' Healing helps me to erase the defects on the photo like scratches, folds, protruding nails in the wall, power sockets, unnecessary letterings, far-away things (like the crowd on the horizon or garbage among the landscape) and so on and so forth. Give it a try to understand. 'Brush' is for the shadow enhancement or highlighting individual details on the photo. Usually, I use this tool to underline the texture of fabric and clothes thus creating a so-called 3D effect.

LINE Camera. Excellent tool for editing portrait photos, selfies or lifestyle/fashion photos. This app can help you to grow thin everything you want and smooth the skin of a person on the photo thus reaching marble effect. My recommendation: use this app wisely and don't overdo the editing. Otherwise, your photo will look unnaturally. Observe the proportions and don't try to reach beauty standards the way this girl did.
MIX is my magic wand to make the specific color more saturated. Go to 'edit toolbox' then 'HSL' to manage the colors. Again, don't overdo this. Colors must remain close to natural, not become oversaturated.
STEP #6





ARRANGING THE PHOTOS
This is the time when my inner "Monica Geller" breaks off a leash. I'm glad you've already learned the Preview app for arranging the photos. Well, it has many more helpful tools for editing, lettering, etc., but I use it only for organizing my future feed. As I find genuine delight in highly maintained order and I firmly believe to sell the product profitably you should put it on the shelf where it will be presented at its best. In our case, the profit measures with the engagement, so each snapshot has to find its place in the chain. When I say 'my shelf' I mean three photos in a row and three photos diagonally. I like when photo echoes with its neighbors. That's why I prefer to take photos in advance in the amount of 15-18 pictures and shuffle them until I get the perfect overall feed. It's not so easy as it seems because you must take into account some photos are tied up with the holidays, special events and collaborations with other brands. But as soon as you get this skill, everything becomes easier.
 

STEP #7





CAPTION
You need to befriend your inspiration. The caption is your unique voice. This is how you speak to your audience. Of course, your caption depends on the aim you chase. If it's just showing your photo and editing skill, you don't have to write wordy captions. Your IG feed can be successful without captions at all. But, if you're aiming toward discussions and engagement with your followers, you better think through the topics you provide. Great that we have lots of matters to discuss. This step is not easy at all. I must say I often experience difficulties in here (a.k.a. writing block), but the more interesting it becomes to improve my writing skill and the stretch of the imagination.
 

STEP #8





STRIKE UP A STRONG RELATIONSHIP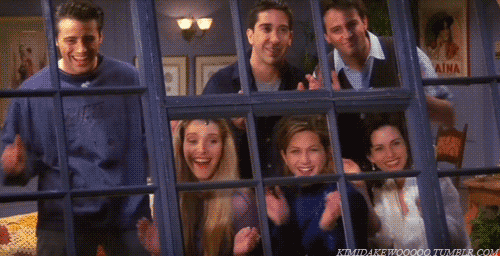 ALWAYS be in touch with your followers.

Don't forget to answer direct messages and comments.

Find your favorite bloggers and speak to them.

Be friendly and smart. Don't be annoying and don't ask irritating questions in the desire to find common ground for discussion. Think what you're writing and saying.

Stay up to date with the most significant events of the community.

Tag the brands which are presented in your photos and give credits to Instagrammers whose photos inspire you, especially when you try to replicate someone's picture. It's not forbidden, just respect others' work.

Don't be a copycat. Be yourself.
STEP#9





NEVER STOP RESEARCHING
Sometimes Instagram is about being first. Every blogger wants to stand out in the total mass. That's why we hunt day and night for new features and apps. Most of us know in advance what will be in the next IG update and how it can be used. Seek your originality. Create a couple of personal features, be innovative.
So that's it, the whole suitcase with tips and hacks from me. Nothing left to keep a secret. Thanks for reading this and being a part of the best community ever. Don't forget to subscribe to the blog and find me on Instagram, Goodreads, and Pinterest.